Land LayBy: Using blockchain to improve landownership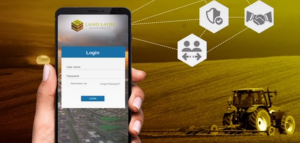 Since 2014, a pioneering organisation called Land LayBy has been developing land acquisition solutions.
After a successful pilot scheme in Kenya, Land LayBy has scaled up their services to Australia, Ghana, London and New York.
The CTA Blockchain4ag team spoke with Raymond Kaniu, chief strategist at Land LayBy and main author of their white paper.
He explains Land LayBy's journey and their experiences of working with blockchain technology.
Themes:
LandTenure
Maturity Level:
Pilot
Country:
Kenya, Australia, Ghana, USA, UK
Type of access:
External
Funding agency:

Organization main contributor:

Partner organization:
CTA
Contact email for contributor:

---
Blockchain related tags:

Blockchain protocol:

Research:
no
---
[toolset-edit-post-link content_template_slug='edit-use-case-form' target='self']Edit %%POST_TITLE%% use case[/toolset-edit-post-link]
---
---